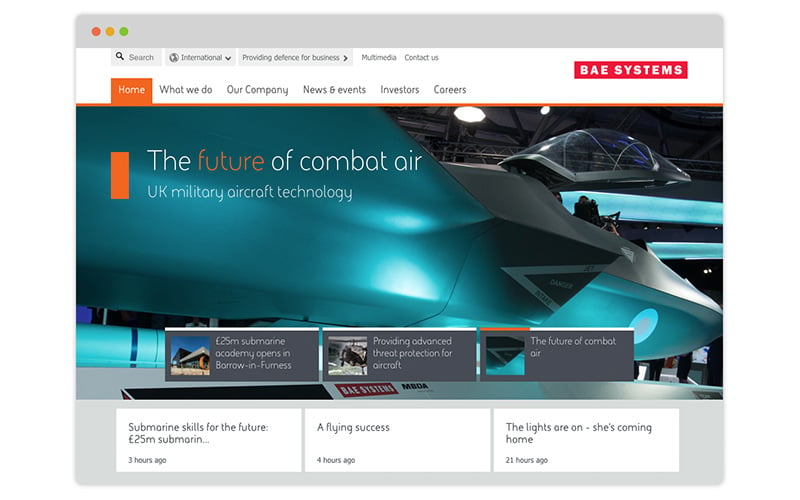 December. The time of year when people stop consuming the budget and start consuming traditional Christmas cakes. However, December is also the time of year to look back and reflect on the previous 11 months.
It's not surprising that this was the exact time we received exciting news! No, Santa didn't announce an early arrival. What he did announce, though, is that BAE Systems has been ranked in the top 30 websites of the 200 largest UK companies! BAE Systems has been trusting their website in Infomentum's hands; a website whose features and functionality achieved 91%, the highest score on test this year. A giant leap compared to last year!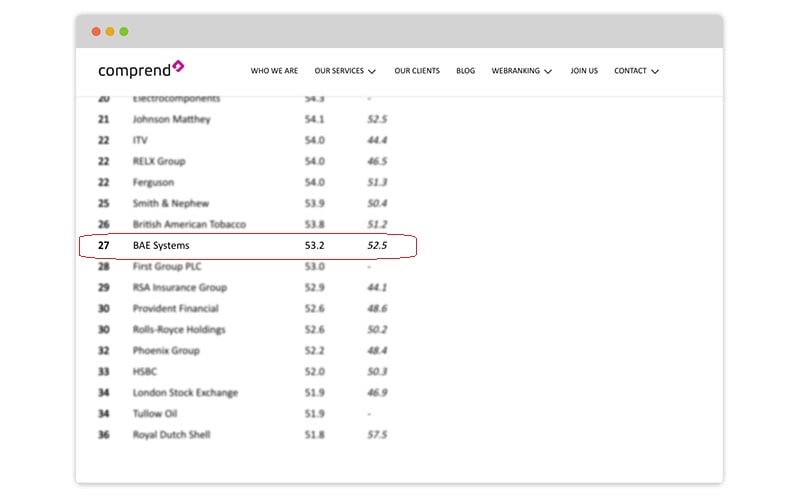 Webranking by Comprend is Europe's leading survey of corporate websites and the only independent global ranking based on stakeholder expectations. This year they took a slightly different take on scoring. Rather than concentrating on the design, they instead evaluated how well the website content reflects a company's identity and provides information required by two target groups - capital markets and job seekers.
What pushed BAE Systems up to this ranking this year? Well, 2018 has been far from quiet for Infomentum and BAE Systems. In a nutshell, in the last 11 months we have:
Delivered 11 Agile sprints of software
Completed a minimum of 22 deployments
Used 18 different resources
Worked with 10 different parts of the business
Logged 10481 hours and 39 minutes for our standard monthly releases alone
Developed new core functionality and innovative features, enhanced existing elements, targeted SEO and initiated a total redesign
….what an amazing way to end the year!