Oracle recognized Infomentum, a digital experience consultancy and solution provider, with its 2015 Oracle Excellence Award for Specialized Partner of the Year – UK in Middleware. Infomentum is a Platinum level member of Oracle PartnerNetwork (OPN).
The Oracle Excellence Awards for Specialized Partner of the Year - UK encourage innovation by OPN members, who use Oracle's products and technology to create value for customers. The award reflects Infomentum's success in adopting OPN's Specialized approach which is aimed at enabling partners to establish industry recognition by following a formal process to become Specialized in key Oracle solution areas.
Infomentum was presented the 2015 Oracle Excellence Award for Specialized Partner of the Year – the UK in Middleware for demonstrating excellence in the design and support of digital customer and employee experiences based on Oracle Middleware. Digital disruption is resulting in organisations conducting major digital transformation programmes. Infomentum is seeing an increase in the need to meet this very real challenge for CIOs through the creation of sophisticated, user-friendly digital solutions.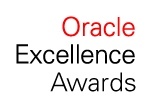 Dan Shepherd, Co-founder and Operations Director at Infomentum is delighted with the award. "The team here at Infomentum work tirelessly to deliver exceptional solutions to our clients. They go above and beyond to deliver customer service excellence. So this award is for them. They deserve the recognition."
"Infomentum has demonstrated an outstanding level of innovation in delivering proven, Oracle-based solutions that solve our joint customers' most critical business challenges," said Will O'Brien, Vice President of Alliances and Channels, Oracle UK and Ireland. "We congratulate Infomentum on achieving the 2015 Oracle Excellence Award for Specialized Partner of the Year - the UK in Middleware. This achievement is a testament to their dedication to excellence and to providing customers solutions and services that drive real business value and results."
About Infomentum
Infomentum is a Digital Experience consultancy that helps organisations deliver outstanding business performance by using technology as an enabler to connect content, data, processes and people. We work with our clients to develop a clear Content and Information Management strategy and spend time understanding and defining the user journey to meet this vision. Using our depth of expertise in digital technologies combined with leading-edge creativity, we design, deliver and support Content and Information Management solutions based on Oracle Fusion Middleware. From complex global websites to internal corporate portals, our solutions are designed with the user in mind and meet the changing business needs. Clients include BAE Systems, Princes Trust, Cancer Research UK, Motability Operations, NHS, McDonald's and TRW. To find out more about digital transformation and how your business can prepare for the rise of Generation C, visit Adopt Digital Faster.
About Oracle PartnerNetwork
Oracle PartnerNetwork (OPN) Specialized is the latest version of Oracle's partner program that provides partners with tools to better develop, sell and implement Oracle solutions. OPN Specialized offers resources to train and support specialized knowledge of Oracle products and solutions and has evolved to recognize Oracle's growing product portfolio, partner base and business opportunity. Key to the latest enhancements to OPN is the ability for partners to differentiate through Specializations. Specializations are achieved through competency development, business results, expertise and proven success. To find out more visit: http://www.oracle.com/partners.
Trademarks
Oracle and Java are registered trademarks of Oracle and/or its affiliates.