Internship is a two-way street. Mentoring young people is an empowering experience for the employees, while for interns, it's an excellent opportunity to learn new skills and get a taste of a potential career. For us, the internship programme is not just a way to give back to society by providing young people with a gateway to work. Having young faces around the office injects youthful energy and enthusiasm, invigorates the atmosphere and brings fresh ideas. It's a win-win situation!
Over the years, we have welcomed many interns. Some stayed just for a month; others loved working in our friendly London office so much that they eventually became our permanent employees. In the last few months, we opened our doors to three young people. All three were at different stages of their education and on different learning paths. Olga, who recently graduated from University College London with MSc in Physics and Engineering in Medicine, joined the MuleSoft development team on a 3-month internship. Hanna, an MSc student from the University of West London, became a member of our marketing team for 1 month. Ibrahim came from St Paul's Wing Sixth Form for a week-long work-experience.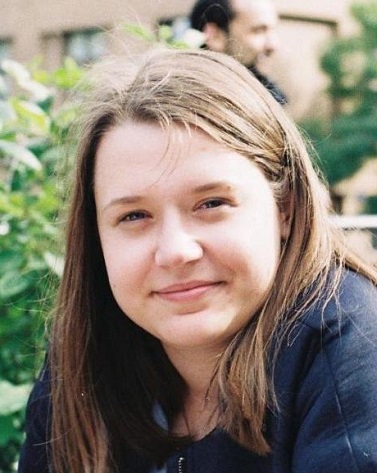 Olga Kepa is now a proud member of our MuleSoft team.
23-year-old Olga is an excellent example of how successful the internship could be. Always been passionate about coding, she learnt it through self-study. The internship gave her a unique opportunity not only to apply her coding skills to practice but also to learn how software projects are managed. At Infomentum, we live and breathe Agile methodology, so Olga participated in daily morning scrums and learnt about sprints and user stories.
Olga said that she really enjoyed our social activities, especially the "Walk All Cancer". The 10,000 steps a day challenge, which we ran as a part of our Wellness initiatives, helped her stay fit and healthy. What we like about Olga is her incredible drive and enthusiasm, she is truly unstoppable. "Olga demonstrates all the values that are key at Infomentum", praised her our COO Dan Shepherd. Olga's next goal is to learn Java programming language and ultimately to become a software architect.
"For me, this is a wonderful opportunity to boost my career and learn from experts. Everyone in the company was kind and supportive. The whole experience has confirmed that I want to pursue a career in software development. " - Olga Kepa, intern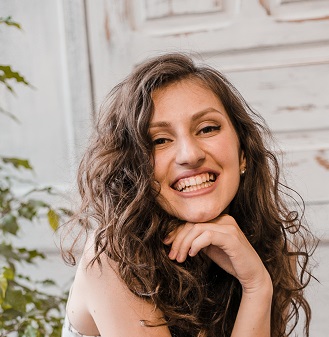 Hanna Patanenka became a member of our Marketing team for 1 month.
Another intern, Hanna, had previous experience of working in marketing in her native Belarus but said that marketing there was "so out of date". According to Hanna, on-the-job learning was more extensive and faster than when studying at university. Though she admitted that her first day in the office was "a little overwhelming".
The internship with us not only gave her a chance to put theory into practice but also to gain knowledge about the tech industry; the industry she knew very little about. Hannah said that the marketing team was very supportive, and she enjoyed the homely and welcoming vibe of our office. I asked Natalia, our Head of Marketing, what the team learned from having an intern. "Hanna was full of ideas, her input helped us to look at our work with fresh eyes. We also realised how important it is for marketers to use plain language, avoid technical terms and abbreviations if we want to be understood by everyone".
"My internship experience has been wonderful! I would like to thank everyone for helping me to gain confidence as a professional. Thank you from the bottom of my heart." - Hanna Patapenka, entern
For Ibrahim, that 1 week at the Infomentum office was a truly full-on experience. He was given inductions into each area of our business, including development, testing, front-end UI, and even operations and marketing. Ibrahim was fascinated by the history of our company, how we started and transformed over 12 years.
HR Executive Molly Reason really enjoyed having Ibrahim as a part of the operations team, though admitted that there were some learning curves for everyone. "What I took away is that we need to consider each person's age and education level and adjust our induction programme accordingly. We probably gave Ibrahim too much information take in, and on many occasions he found it difficult to understand our business language."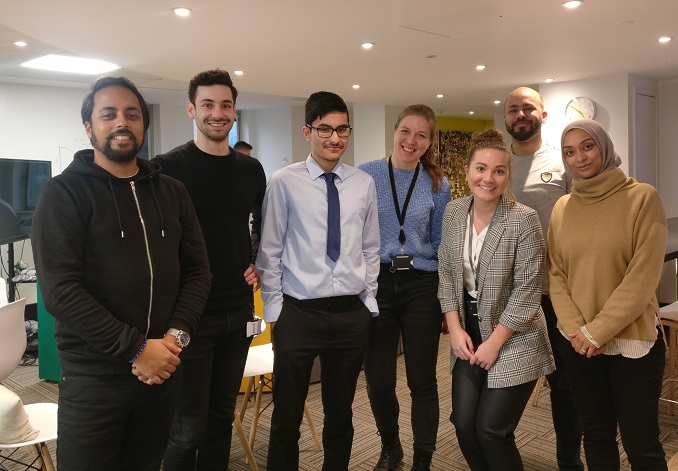 Ibrahim, our youngest intern, received inductions into all areas of our business.
We have found that internship programmes could be inspiring and incredibly beneficial for both parties - young people and our employees. Mentoring gives the team a lift and allows our experts to demonstrate their seniority and share their experience and knowledge. For the company, internships could well be a better and more cost-effective way of recruiting, with an opportunity to evaluate newcomers and train them from the ground up.
We are happy to share a few tips on how to run a successful internship:
The interns need to have a clearly defined and easily understood learning path to follow. A set of achievable goals is a must.
Learning paths should be adjusted to each individual. Take cues from the way they respond. • Business language is hard to understand, especially for someone new. So, adjust it according to the intern's level of education and age. Always make sure they understand you, as some people are too shy to ask questions.
Ask your interns what they would like to achieve and make sure their learning path includes it. Doing something they are genuinely interested in will ensure their enthusiasm and engagement.
Have fun! A young team member can be like a breath of fresh air.
Are you considering taking an intern? We sincerely recommend it! When the internship programme is well organised and properly executed, it provides insightful, rewarding and inspirational experiences for both parties.
Some useful information about internship in the UK: