Because I know I am more than just my anxiety,
and one day I hope to be free of it entirely.
But until then, I will keep telling myself, quietly,
I am stronger than this. I am stronger than my anxiety.
by Tiffaney L. Ganci
A few years ago, a friend of mine was going through a divorce. She couldn't sleep, lost her appetite and often escaped to the ladies room to cry. She told me that her pain was so overwhelming that concentrating on her job was almost impossible. Still, she felt embarrassed to talk to anyone else in the office about her problem. She tried very hard to behave as everything was just fine, while her colleagues pretended not to notice her distress. Thankfully, things have changed since then, at least in our company.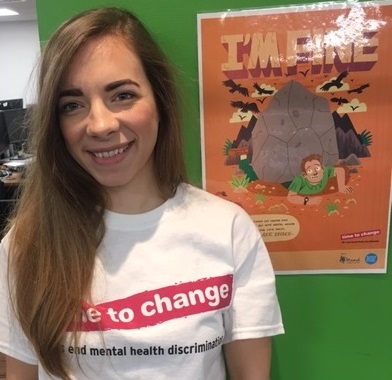 Charlie Stapleton, the heart and soul of our
Wellness at Work programme.
Bad things happen, and most of us at some point in life suffered from stress, anxieties or depression. It is nothing to be ashamed of! In 2018 Charlie Stapleton, our Operations administrator, proposed a Wellness at Work programme to address the stigma surrounding mental issues. She has been its heart and soul since day one, helping us understand its importance, overcoming the initial skepticism and driving it forward.
Our first step was to open a conversation around mental health and its effect on our lives. According to the statistics, 1 in 6.8 people suffer from mental health problems in the workplace. For many of us, this programme has become an eye-opener, it helped us realise that everyone can experience issues such as anxiety and encouraged to become more open about our mental health.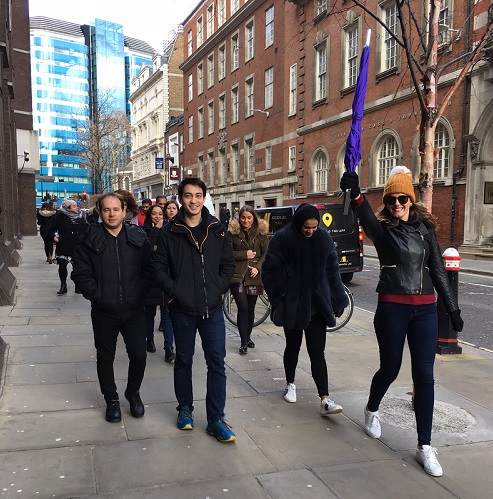 Walk and Talk - talking to someone whilst walking can be easier than a face-to-face conversation.
Raising awareness about emotional health is not just about discussing the problems; it's also about sharing positive experiences. Events like a mental health workshop, yoga in the park, a 'Walk and Talk', a Family & Friends evening and many other exciting activities made it engaging and fun. We had a 'Yard Sale' to raise funds for MIND charity. We empowered and educated the line managers to recognise the warning signs of someone under stress and make reasonable adjustments like allowing flexible working time or working from home. We invited Jana Dowling, a compelling speaker from The 888 Collective, to share her personal experience of losing a job as a result of mental health issues and the challenges of recovery and getting her life back on track.
Step by step, we have changed our attitude towards mental health and created a safe working environment where this subject is no more a taboo.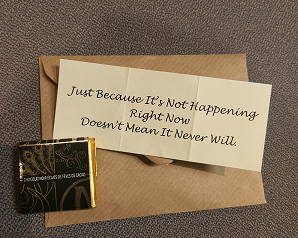 One of many Christmas wellness messages.
We are very proud of what we have achieved and decided to create a video to help raise awareness of the importance of speaking openly about mental health. The bravest of us volunteered to recite the poem 'Breathe' by Tiffaney L. Ganci. Everyone felt excited, nervous and in parts emotional. Not only because for most participants, it was their first experience being filmed, but also because of the nature of this subject.
Still, the result is powerful, and the message is clear - nobody should suffer alone, and nobody should be ashamed to talk about mental health!


Please share if you can, and help us spread the message.