We catch up with Nasima Alam, who after taking a career break in IT to look after her young family, joined Infomentum as a Test Analyst. We find out about her onboarding experience at Infomentum and how she balances her role as a working mum in Tech.
What did you study?
After attaining a degree in Law, I decided upon a complete change and pursued a Master's degree in Computing and Information Technology. It was a decision I didn't regret because it gave me the opportunity of working in a number of varied roles within the Tech industry.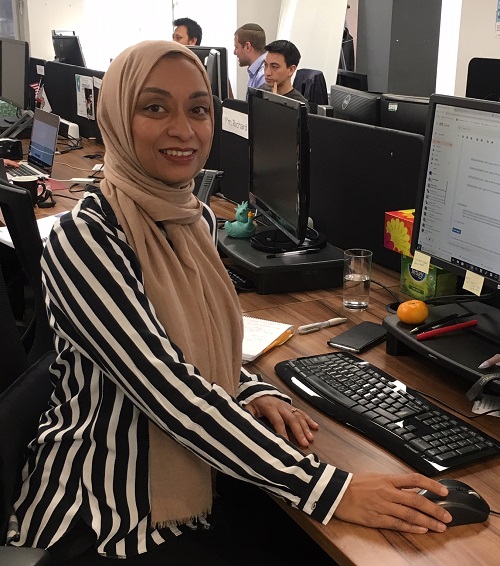 What were you doing before you joined Infomentum?
In my early IT career, I was working for a global IT consultancy and then decided to take a conscious career break to raise a small family. Eight years and four children later, I decided to step back into the world of work, with some apprehension, and was lucky to get a role as part-time assistant to the head of IT in a small Fintech Company, where I picked up some great skills. Then I felt ready to take on something more challenging.
How did you find the jump from working part-time to full-time?
After the initial week, it wasn't so difficult – I've been fortunate in that Infomentum agreed to flexible hours from my very first day of work, enabling me to work the hours that suit my needs as a parent.
I've been fortunate in that Infomentum agreed to flexible hours from my very first day of work.
What is your role in Infomentum?
I'm currently employed as an Analyst Tester, working across 3 different projects within a scrum team and alongside other Test Analysts, where I can learn and share ideas. I find I have picked up so much already, in such a short time...
I have also taken on several company initiatives and been involved in hosting both company meetings and company socials.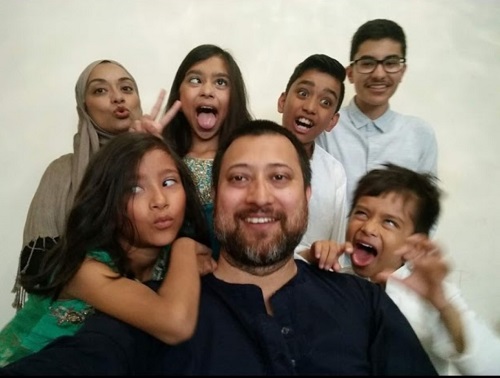 What factors have helped you settle into work
The foremost important factor has been the ability to have flexible hours – I was nervous when requesting this, but my line manager and Infomentum have been very supportive – I didn't feel I was burdening the company at all. From the very start, I have been given the option to have flexible hours and, when needed, I been able to change hours so that I can work from home. These small changes have had a huge
impact in terms of enabling me to manage a small family and a career at the same time.
What I would like to emphasise here is that despite my being nervous when requesting flexible working hours or working from home, Infomentum were happy to work out a pattern that would suit both my personal needs and the company needs without any hesitation. By giving me extensive training almost immediately (on Agile & Scrum Method, Testing processes, New Technologies, ISTQB Qualifications, Robotic Automated Processes) and the clear direction of a career path in the firm, Infomentum have
helped me settle in.
Initially, an introduction into the company from HR, formal processes and access to all necessary documentation were also helpful. Being placed on a project straight away, even as an observer, was very useful in seeing the scrum process in action and helped me pick up some great skills while working with extremely talented colleagues.
The challenges I've faced
The biggest challenge I have faced has been fitting in my work life with my family life and getting the correct balance. Whilst I required flexible working hours, I was also looking for a career path that I could focus on, one which provided training and development.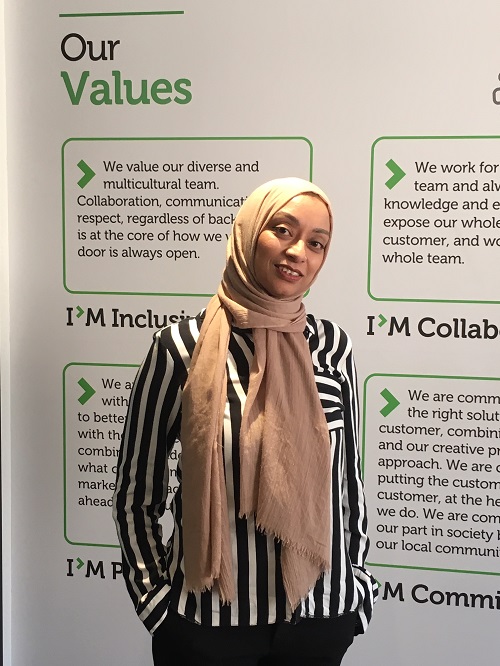 How I've overcome them
As I mentioned, the flexible hours have helped me to settle in, but also knowing that I can raise concerns, request a different working pattern, ask to be on a project where a certain technology is being used, or ask to take up particular training – in essence being proactive and asking for things - have helped me overcome any problems.
It's something that has not been difficult to do as I have seen, in my short time here, that Infomentum is a very Human Company – whilst there is clear focus and direction in the business – I have also seen investment in the individual – their needs and circumstances are taken into consideration by the company – and this is irrespective of one's gender, age or role you play in the company. It's refreshing to see a company invest in its staff – whether it's you or your colleague.
What do you most like/dislike about working here?
I feel very fortunate to be working in Infomentum – not only because of the flexible hours and the option to work from home, but also the amount of training and personal development that have been given, demonstrate the fact that Infomentum is a company that clearly invests in its staff. Receiving this level of support and investment has enabled me to have a 'second chance' at having a career in IT – something that I thought was unimaginable with the demands of a young family.

As for dislikes – the 'Fat Table'! a table where staff members as well as Infomentum lay down a spread of pastries, cakes and other calorific delights. However, the fat table is also host to Monday morning fruit, courtesy of Infomentum – a nice healthy start to the week!
The best things about Infomentum
Diversity – amazing colleagues from all areas of the world!
Equality - between gender, between age, between staff roles
Humanity – understanding of different personal circumstances and the commitment to balancing those needs against the demands of the business, as well as continuous investment in staff, shows the human side of this global tech company.