Are post-it's enough?
Recently a few of our team members attended Celonis SuperFluid Tour in London, where we found that post-it notes and a whiteboard are still one of their biggest competitors. Celonis, for those unaware, offer a solution, powered by process mining technology that empowers companies to visualise their processes, thus providing insights to which of these can be improved. It can come as a surprise, that in the age of digital transformation, many organisations are satisfied with getting the room's opinion during a whiteboard and/or post-it note session as the best process discovery technique.
Why is process discovery often overlooked?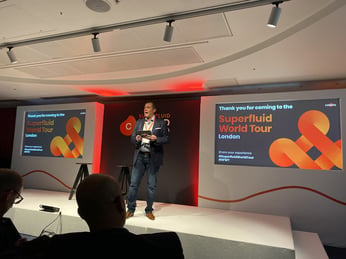 Celonis SuperFluid World Tour London 2019
Process mining, is often seen as a stepping stone to automation. Before automating your processes, you need to have a good understanding of how they work, right? At the SuperFluid event, Celonis presented statistics from their recent research which has shown that 80% of organisations failed to review their internal processes before embarking on a digital transformation project. The same study has found that 45% of the C-suite executives were struggling with digital transformation.
Failing to review the status quo looks like a missed opportunity. Evaluating parts of the organisation and identifying the ones that can be optimised to achieve new strategic objectives is where process discovery and process mining plays a vital role.
Celonis CMO Anthony Deighton raised an interesting point - many organisations who have embarked on a digital transformation journey have an automation strategy. But is that necessary? Is automation, or costs saving, which automation is often associated with, the ultimate goal?
Deighton suggested taking a step back and looking at the business as a whole before rushing into automation. What is the organisation trying to achieve? Is it on-time delivery, customer satisfaction, or perhaps the time it takes to turn around the aircraft and prepare it for a new flight?
"RPA alone is not a strategy. It is a tool to be used as part of a holistic approach to process excellence"
Anthony Deighton, Celonis
Makes sense, right? There is no point in automating a flawed process. Keep your goals in mind and start by reviewing your existing processes. This will give you the knowledge of which processes are working well, which can be enhanced, and which could benefit from automation.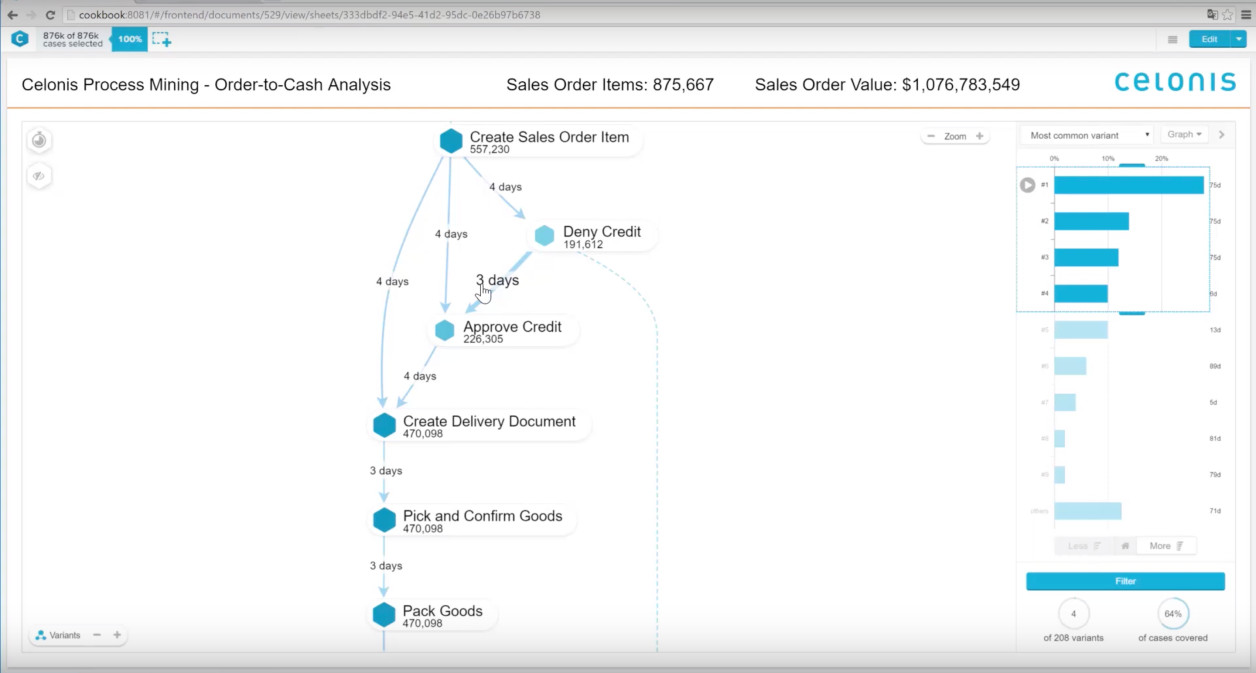 Celonis Process Mining Dashboard
And we at Infomentum don't disagree, we've enjoyed seeing the Celonis products in action, which have delivered meaningful value and insights for our clients. Armed with this knowledge, the client had a visual and data-backed argument of which processes or even parts of processes to automate.
Are you looking into automating your processes and don't know where to start? Do not hesitate to reach out to us and we will be happy to help!