Keeping the ball rolling on I>M Wellness over the festive season...
The run up to Christmas is arguably the best time to come together to celebrate our shared experiences with Wellness this year.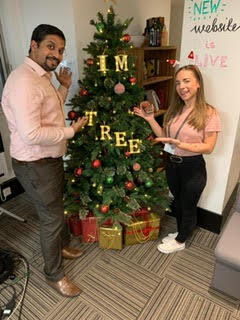 In keeping with traditions we have introduced an Advent calendar with a 'twist' this year. We decorated our beautiful Christmas tree with envelopes filled with small 'gifts', and every day one team member picks an envelope. Each envelope contains an uplifting thought - a short message designed to help create a positive mental attitude. We encouraged everyone to share their 'gift' with the team so all of us could benefit from the spoils of positive thinking.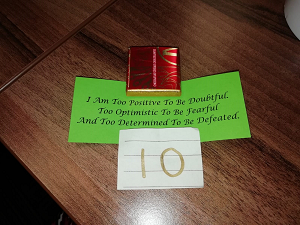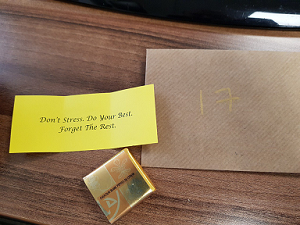 It's always important to have a laugh and a joke every now and then. We decided to celebrate silliness and have a Festive Fancy Dress day with a prize given for the funniest outfit and the best effort.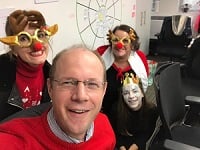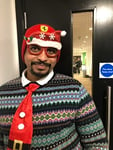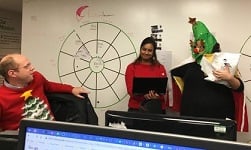 And the winner is ... Caroline!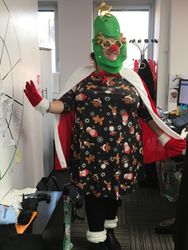 It is always the season of giving here at Infomentum, we rounded up the festivities with a bake off in aid of Barts Charity Greatest Gift Appeal.
We are very excited about the coming year 2019. We are planning different themes with one initiative or event per theme starting with the "Social Connections" in January.
It's a very 'Happy New Year' for I<M Wellness!