I could never imagine missing my morning train commute (or at least parts of it), small chats with the friendly train station staff, a nod or a smile of a bus driver and the morning rush at the Starbucks near our City office.
It's now been more than 8 months since I started working from home, 8 long months since my last commute to London. I would catch the train from my little village in Kent and see the same faces at the station platform. I would continue my journey to London and get on a bus. I would always thank the driver as I got off and wave at them as they overtook me.
By the time I got to the office and had the pleasure of seeing the Infomentum team, I had already spoken to at least 4 people on the way! Sometimes I'd meet one or two co-workers in the lift. We would chat about the night before, what we had for dinner, what we watched on TV and what they have been up to.
Feels like only yesterday (it was a year ago!) I went to the New Ivy Asia opening at St Paul's! I shared photos with everyone who would listen to me in our kitchen area as I made my tea and got ready to start my working day.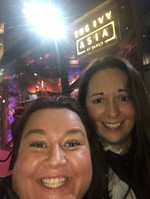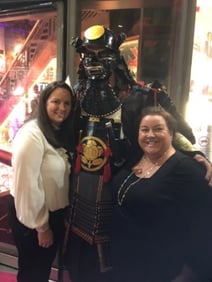 As the Head of Operations, I would talk to numerous people throughout the day in person or on the phone. As someone who loves people, the interactions are never dull!
The first lockdown was a novelty, a pleasant change - no more early train station visits and an extra hour in bed. The time with family and friends was replaced by my own entertainment with virtual quizzes, Dabbers Bingo and marathons on Netflix. If you haven't seen the 'Miracle in Cell no 7' watch it! Thanks to lovely Nasima, our Test Analyst, for an excellent recommendation.
Then temporary freedom in summer, a chance to get out and finally spend time with family and friends. While Molly and Charlie, our operation team, were excitedly organising a company meet up, the rule of 6 came in…
We are just emerging from the Lockdown 2.0 with a new recommendation on Netflix's 'Queens Gambit', thanks, Charlie! We are still working hard from home and have managed to keep the lines of communication open through Google Hangouts, RingCentral and Slack. Throughout this time, it has made me realise how much I miss face-to-face interaction and more so, seeing my fabulous team. I desperately crave those fuzzy moments and real laugh out louds in the office, especially as the most wonderful time of the year approaches (Yes, I am the biggest Christmas fan!). I will not be able to grab that special Christmas Coffee in Starbucks or EAT's Pigs in Blankets lunch with my lovely team-mates. This year, there won't be spontaneous festive drinks after work and our glamorous Christmas party where everyone would normally let their hair down, have fun and celebrate!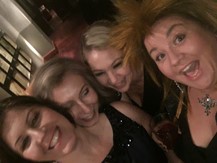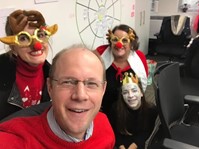 Then I realised I am not alone. A few of my colleagues will be thousands of miles away from their families this Christmas. Others, who live alone, are probably missing the human contact even more than me. It makes you think… As Christmas approaches, I think of those who do not have the means or skills to use the technology to keep in touch with their friends and families, that I use.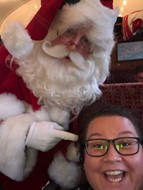 The heartbreaking truth is one in four adults might be spending the Christmas period alone this year. In recognition, this year, we are supporting the Silver Line campaign. The Silver Line is the only confidential, free helpline for older people across the UK. Its goal is to help those feeling isolated and lonely, give them the joy of a regular conversation, an opportunity to chat with someone about their day. This generation isn't as tech-savvy and cannot adapt as I have, so they need our support more than ever. Whether that's your time or a donation, you can make a real difference to someone's life this Christmas!
I'll also be having a word with Santa to say that as much as I love a present this year, It would be great if he can help us reduce the number of people who are lonely this year. How can you help Santa?
Stay Safe x #itsgood to talk!